Counsel
Location: Atlanta, Georgia
Phone: (404) 262-6502
Fax: (404) 261-2842
Contact: sbrowning@cglawfirm.com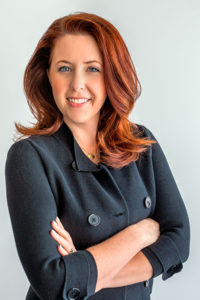 Sarah Browning is an experienced corporate attorney and represents healthcare providers and companies in the areas of health law and regulatory compliance, including transactional and operational work.
Corporate and Regulatory Guidance
Sarah's corporate clients know they can rely on her for all aspects of their corporate needs. Sarah has experience in guiding businesses through all types of transactions, including start up and strategic transactions for established businesses. Sarah's unique background in both corporate matters and healthcare regulatory matters has made her a well-rounded advisor to healthcare organizations, in particular.
Mergers and Acquisitions
Sarah has extensive experience with healthcare joint ventures and M&A and is committed to helping clients through the entire deal process, from negotiating the letter of intent through resolving post-closing matters. Sarah's experience includes structuring, negotiating, and drafting documents for transactions ranging in value from $1.75k to $80M. Sarah's experience includes acquisitions, divestitures, mergers, and joint ventures for many different businesses in the health industry, including work for physician practices, publicly traded companies, and private equity backed physician acquisition companies.
Sarah's experience with 100+ different transactions in at least 18 different states serves her well in understanding what is "market" in healthcare transactions, what key issues are typically the most heavily negotiated, and which issues are most important to clients when closing a transaction.
Technology and SaaS Agreements
Sarah is passionate about helping her navigate the rapidly evolving world of technology agreements. She regularly advises clients when negotiating software licenses and SaaS agreements, and other critical technology arrangements.
In her free time, Sarah is an avid photographer and enjoys working with small business owners and entrepreneurs, especially within the arts.
Experience
• Assist medical coding services company in sale to strategic buyer.
• Assist publicly traded company with strategic acquisitions and joint ventures with healthcare entities across the United States.
• Assist PE-backed healthcare specialty organization with strategic acquisitions across the United States.
• Assist Georgia-based healthcare system with structuring, drafting and negotiating strategic professional services agreements to build partnerships with local physician groups.
• Advised major B2B parcel and freight company during complete overhaul of legacy IT systems and migration to cloud-based, SaaS-vendor-supported platform under new CIO. Included creation of standard user "rider" to vendor agreements to speed negotiation of certain repetitive issues.
• Assist new and established small business owners with initial corporate set-up, generation of form contracts and advising on general business matters, with a special focus on the photography industry.
• Co-author, "Analysis of Key Provisions Contained in the 2016 Medicare Physician Fee Schedule Proposed Rule," AHLA Member Briefing (August 2015)
• "Million Hearts Cardiovascular Disease Risk Reduction Model Now Accepting Applications," AHLA Physician Organizations Practice Group, Email Alert (July 2015)
• "CMS 2014 Meaningful Use Final Rule," AHLA, Executive Summary (October 2014)
• "OIG Proposes Changes to AKS Safe Harbors, Definition of 'Remuneration,' and Gainsharing CMP," AHLA, Email Alert (October 2014)
• "CMS Finalizes Meaningful Use Rule," AHLA, Email Alert (September 2014)
• "What's Fair in Stark – Compliant Physician Compensation Arrangements: The Role of FMV Appraisals in Developing Stark Case Law," Georgia Bar Health Law Section Newsletter (April 2014)
• "New, combined, and reduced dosing treatment protocols cure Trypanosoma cruzi infection in mice," The Journal of Infectious Diseases (January 2014)
Areas of Focus
• Healthcare
• Corporate & Business Transactions
• Corporate Governance
• Healthcare Transactions
• Mergers & Acquisitions; Joint Ventures & Strategic Alliances
• Private Equity
• Technology Services
Education
• Georgia State University College of Law (J.D., with honors in the Health Law Certificate, 2013)
• University of Georgia (B.S., 2010)
Accolades
• Recognized in Best Lawyers: Ones to Watch for Health Care Law (2021)
• Center for Law, Health and Society Health Law Award (2013)
• ABA/BNA Award for Excellence in Health Law Studies (2013)
• American Society for Law, Medicine and Ethics' Health Law Leadership Award (2012)
• Georgia Academy of Healthcare Attorneys Fellow (2012)
Admitted to Practice
• Georgia