Partner
Location: Atlanta, Georgia
Phone: (404) 262-6507
Fax: (404) 261-2842
Contact: jberry@cglawfirm.com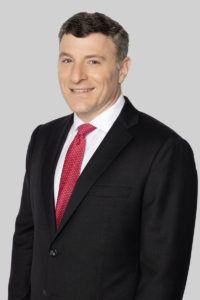 Jeremy Berry focuses his practice on government contract and procurement issues, campaign finance and election law, governmental and regulatory affairs matters, local government, charter schools, gaming, investigations, and government and public policy litigation. He has counseled clients with issues related to the performance of their contracts with the government and represented clients seeking government contracts, including filing and defending bid protests on the state, county, and municipal levels. As part of his practice, Mr. Berry represents and counsels elected officials, campaign committees, businesses, and political action committees regarding state and federal campaign finance laws and ethics.  Mr. Berry also has experience successfully defending clients in government investigations.
Mr. Berry served as City Attorney for the City of Atlanta in 2017 and 2018.  In this capacity, he provided legal counsel to the Mayor, City Council, and every department, committee, and board of the City. Mr. Berry managed the Department of Law, which consisted of 85 employees (45 lawyers) and administered a $20.9 million annual department budget. The Department advises on a range of issues, including civil litigation; drafting legislation; employment counseling; municipal finance; infrastructure and real estate; watershed management; aviation and airport operations; procurement; and ethics and compliance.
Emory College honored Mr. Berry in 2014 with its Young Alumni Service Award for his distinguished community and public service. In 2013, the Daily Report recognized Mr. Berry as being "On The Rise," an award given to 40 attorneys under the age of 40 in the state of Georgia. Atlanta Magazine honored Mr. Berry as a "Super Lawyer Rising Star" in Government Contracts in 2010, 2011, 2012, and 2013. Mr. Berry graduated Leadership Atlanta in 2018 and Leadership DeKalb in 2012.
Mr. Berry currently serves on the Board of Trustees of the Jewish Federation of Greater Atlanta, and the ALEF Fund. He has previously served on other boards, including the Emory University Board of Visitors, the Emory University Alumni Board and the Anti-Defamation League, Southeast Region. 
Mr. Berry is a graduate of Emory University School of Law. While in law school, Mr. Berry served as a notes and comments editor of the Emory Law Journal and received the Dean's Award for Outstanding Public Service, a Dean's Award for Legal Writing, and an Albert W. Stubbs Endowed Scholarship. Prior to law school, he was the assistant director of federal affairs for Emory University.
REPRESENTATIVE EXPERIENCE AS CITY ATTORNEY
Negotiating with Atlanta Hawks and City of College Park in a series of transactions that resulted in $192 million renovation of Phillips Arena and ensures the Hawks remain in the City for 30 years.

Negotiating, legislating, and implementing the annexation of Emory University and surrounding areas into the City of Atlanta, the largest expansion of City limits in 50 years.

Served as primary City contact and oversaw outside legal counsel for responding to and complying with significant federal investigation regarding procurement practices and bribery allegations.

Coordinating legal response to extensive ransomware/cyber incident against the City's information technology infrastructure that affected almost every operational department in the City. Worked with external agencies and federal law enforcement to assist in investigating incident.

Assisting to resolve long-running dispute with Atlanta Public Schools involving deeds to schools, resulting in conveyance of more than 50 properties.

Negotiating with outside interest groups, legislating, and implementing ordinance that ends the City's cash bail system for non-violent misdemeanor offenses.

Successfully defended against litigation that sought to block implementation of pension plan reforms and best-practice pension board governance measures.
REPRESENTATIVE PRIVATE LAW FIRM EXPERIENCE
Currently representing cannabis company that is a Class 1 production licensee in a procurement by the Georgia Access to Medical Cannabis Commission and defending in extensive related ligation.

Representation of Metropolitan Atlanta Rapid Transit Authority (MARTA) in Authority's largest procurement ever, the purchase of 254 new rail cars.

 

Successfully defended MARTA in obtaining denial of the issuance of a temporary restraining order and injunctive relief and instead affirming contract award for multi-million-dollar advertising procurement.

Serve as outside city attorney for local municipalities. 

Representation of one of the largest master licensees of coin operated amusement machines (regulated by the Georgia Lottery Corporation) in numerous arbitrations and advising on application of relevant Lottery laws for company during corporate acquisitions.

Represented three commission charter schools in litigation before trial court and Georgia Supreme Court testing constitutionality of Georgia's charter school law that created independent state-level charter authorizer. 

Gwinnett County School District v. Cox

, 289 Ga. 265 (2011).

Represented numerous clients asserting and defending against bid protests before more than a dozen Georgia state and local government agencies.

Represented and counseled elected officials, candidates, campaign committees, businesses, independent committees/Super PACs, non-profit organizations, and political action committees regarding state and federal campaign finance laws and ethics issues.

Defended outdoor advertising company in litigation regarding application of laws governing "multiple message" signs and issuance of state and local permits. Litigation lasted seven years and was before every level of Georgia state court and City and State administrative tribunals.

Obtained amicable resolution for Fortune 200 company in suspension and debarment proceedings and related litigation brought by state purchasing agency.

Successfully represented Fortune 500 company in recoupment action brought by Georgia Department of Community Health in which state agency sought to recoup more than $18 million from client, leading to dismissal of recoupment action.

Extensive experience representing entities in investigations conducted by Georgia state agencies including Office of Consumer Protection, Department of Banking and Finance, Department of Community Health, and Department of Education.

Conducted extensive independent governance review of county school board and school system operations during system's accreditation probation.

On behalf of the City of Atlanta Mayor's reelection campaign, successfully obtained complete dismissal of election challenge in superior court.

Extensive counseling and litigation involving the Georgia Open Records Act.
INSIGHTS AND PUBLICATIONS
"A vote for 'selfies' in the voter booth," 

SaportaReport

, December 12, 2016

"When They Were Rookies: Lawyers Remember Their First Days in the Bar," 

The Daily Report

, October 31, 2016

"Schock and awe: a Democrat, in defense of Aaron Schock," 

The Hill

, June 30, 2016

"State disclosure laws suffer a setback," Dentons Client Alert, April 26, 2016

"Rule changes affecting the Georgia Government Transparency and Campaign Finance Act," Dentons Client Alert, January 28, 2016

"2016 Key Georgia Election and Disclosure Dates," Dentons Client Alert, January 25, 2016

"Corporate political law compliance for the 2016 election cycle: Candidate appearances on corporate property," Dentons Client Alert, September 25, 2015

"Business Development Is an Essential Skill to Cultivate," 

Daily Report

, April 22, 2015

"Associate Recommends Partners Advise Proteges to Go Fly a Kite," 

Daily Report

, November 19, 2014

"Have the Money Talk With Associates," 

Daily Report

, October 29, 2014

"Dear Partner: As the Holidays Approach, Consider the Gift of Feedback," 

Daily Report

, October 3, 2014

"Why You Should Consider Associates to be 'Partners in Training'," 

Daily Report

, September 17, 2014.

"Inside the Minds: Navigating Election and Political Law," 

Thomson Reuters

, 2014

"O.C.G.A. § 9-10-2: The Five-Day Notice Rule Explained," 

Daily Report

, July 7, 2014

"Georgia State and Local Government Contracts," 

Thomson Reuters

, primary author, (2013 ed.).

"Licensing a Choice: 'Choose Life' Specialty License Plates and Their Constitutional Implications," 

Emory Law Journal

, (51 Emory LJ 1605)
PRESENTATIONS
"'They Just Voted to … What?' Understanding the New Georgia Regulations on Campaigns and Lobbying," McKenna Long & Aldridge Political Law Webinar, March 31, 2015

"The Georgia Open Records Act and Government Contractors," The Seminar Group "Government Law" CLE, Atlanta, Georgia, October 8, 2014

"Government Contracts Update," 60th Annual Institute for City and County Attorneys, Institute for Continuing Legal Education in Georgia. Atlanta, Georgia. September 13, 2013
EDUCATION
Emory University School of Law, 2003, JD

Emory University, 1997, BA
ADMISSIONS
Supreme Court of the United States

Supreme Court of Georgia

US Court of Appeals for the Eleventh Circuit

US District Court for the Middle District of Georgia

US District Court for the Northern District of Georgia

Georgia Superior and State Courts