Counsel
Location: Chicago, Illinois
Phone: (872) 260-6679
Fax: (404) 261-2842
Contact: skarnik@cglawfirm.com
Sanjay Karnik is a former Assistant United States Attorney (AUSA) who represents businesses and individuals in intellectual property disputes, complex civil litigation, and government investigations. Although Sanjay works with clients across various industries, his practice substantially involves representing food, beverage, and consumer packaged goods (CPG) companies and entrepreneurs in connection with the matters most pressing to their businesses.
In his trademark and brand protection practice, Sanjay helps established companies and startups select and register trademarks, enforce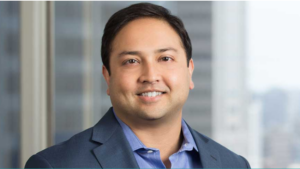 trademark and trade dress rights, and disrupt inauthentic and counterfeit sales on e-commerce sites such as Amazon.com. Sanjay regularly litigates trademark cases in federal court and the USPTO's Trademark and Trial Appeal Board (TTAB). Sanjay also helps his clients establish strong anti-counterfeiting measures and will work with law enforcement and retailers (such as Amazon's Counterfeit Crimes Unit) to put an end to counterfeiting schemes. 
Sanjay's complex litigation work includes handling false advertising and unfair competition claims under Section 43(a) of the Lanham Act, trade secret cases, and defending consumer class actions brought under various state consumer protection laws. Additionally, Sanjay litigates cases brought under the False Claims Act, R.I.C.O., and other fraud-based statutes. For industries regulated by the Food & Drug Administration (FDA), Sanjay assists clients with warning letters, inspections, recalls, and seizures. Sanjay also applies his complex litigation skills and DOJ experience when representing clients in healthcare compliance, white collar, and administrative matters.
In his compliance and government investigations practice, Sanjay helps his clients understand the advertising compliance requirements set forth by the Federal Trade Commission (FTC) and Better Business Bureau – National Advertising Division (NAD), so that their express and implied claims are truthful, not misleading, and based upon competent and reliable scientific evidence. Sanjay also represents companies in FTC and states attorneys general investigations. In his contracts practice, Sanjay helps brands, co-packers, distributors, and retailers secure desired terms and address contractual breaches. 
Representative Matters:
Successfully represented pasture-raised egg company in a false advertising and commercial speech case: preliminary injunction affirmed following U.S. Fourth Circuit briefing and oral argument.

Obtained complete Rule 12 dismissal of class action alleging false advertising and country of origin claims brought against well-known tomato company client

. 

Obtained dismissal of Italian ingredient manufacturer on basis of lack of personal jurisdiction in complex R.I.C.O. and false advertising class action.

Favorably settled arbitration matter on behalf of water bottle company against co-packer, arising from product recall.

Obtained dismissal and Rule 11 sanctions for law firm and witness clients in frivolous R.I.C.O. counterclaim lawsuit. 

Helped major dietary supplement maker develop a strong anti-counterfeiting program and secure multiple favorable judgments and settlements in trademark infringement and counterfeiting cases. 
*Every case is different, and a specific outcome is not guaranteed.
Areas of Practice:
Trademark and Brand Protection
Government Enforcement and Investigations
Administrative Litigation
False Claims Act Litigation
Bar and Court Admissions:
Illinois (2009)

Washington, D.C. (2011) 

Louisiana (2007)

U.S. Court of Appeals, Seventh Circuit

U.S. Court of Appeals, Fourth Circuit

U.S. District Court, Northern District of Illinois

U.S. District Court, District of Columbia

U.S. District Court, Western District of Wisconsin

U.S. District Court, Northern District of Indiana

U.S. District Court, Southern District of Illinois
Education:
J.D., Loyola New Orleans College of Law 

Internships:

Louisiana Dept. of Justice (Attorney General), Consumer Protection Division

U.S. Dept. of Justice, Antitrust Division (San Francisco, CA)
B.A., American University, School of Public Affairs, Washington, D.C. 
Associations:
Seventh Circuit Bar Association

Chicago Bar Association

Louisiana State Bar Association

South Asian Bar Association of Chicago
Past Employment Positions:
Amin Talati Wasserman LLP

Assistant U.S. Attorney and Chief of Financial Litigation Unit, Southern District of Georgia

Law Clerk, Hon. Edwin A. Lombard, Louisiana Fourth Circuit Court of Appeal